Which are the Best Albums of 2018 So far ?
Triphati Abhay / January 10, 2018
Even as our definition of what exactly makes a "record" expands and mutates, the album remains a form beloved by fans, artists, and the larger record industry. 2017 made listeners ask tough questions about whether playlists were albums — the answer is "sure, I guess" — so there's no way of knowing what new challenges 2018 could bring.
Here's what we do know: Throughout the year we'll maintaining and updating this list with the best full-length projects from the artists we think matter. (Sorry, Justin Timberlake.) Whether you're streaming new records on Spotify or shopping for LP's at your favorite local record store, this is where you'll find what you need to hear. And if you need even more new-ish music in your life, check out Best Albums of 2017, the Best Songs of 2017, or our frequently updated list of the best new songs of the month.
There's a Stock Market-Themed Cocktail Bar in Hong Kong
Watch More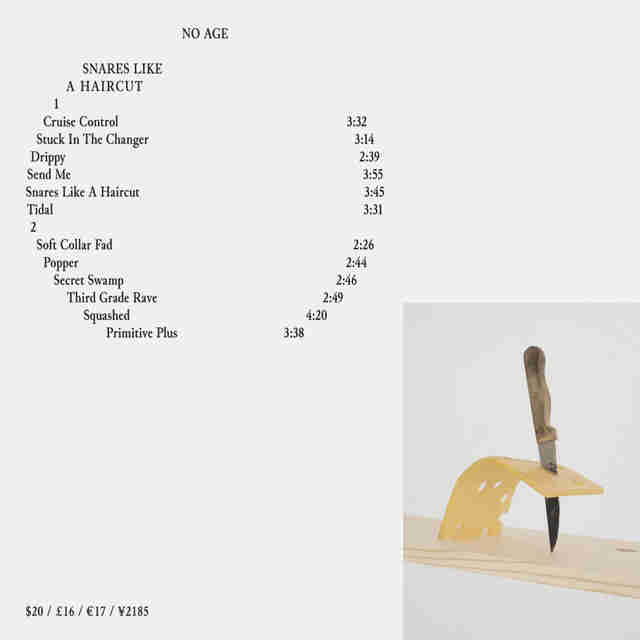 No Age, Snares like a Haircut
Release date: January 26
Record label: Drag City
Why it's great: The best No Age songs rumble with purpose. With their early compilation record Weirdo Rippers, their proper debut Nouns, and the genuinely exhilarating sophomore LP Everything in Between, Randy Randall and Dean Spunt combined ambient noise-rock tendencies with the occasional fist-pumping punk hook. The duo's last record, the more conceptual and impenetrable An Object, didn't vibrate at the same frequency and left a muddled impression. Over five years later, Snares like a Haircut arrives at a moment when the DIY scene the pair emerged from faces existential challenges and the larger "indie rock" ecosystem often feels fractured. Fittingly, the album is tinged with regret — on "Send Me" Spunt pines for "another roof perhaps" — but, at the same time, it's a work of resilience. Endurance is a good look on a band that's always wrote songs that were built to last.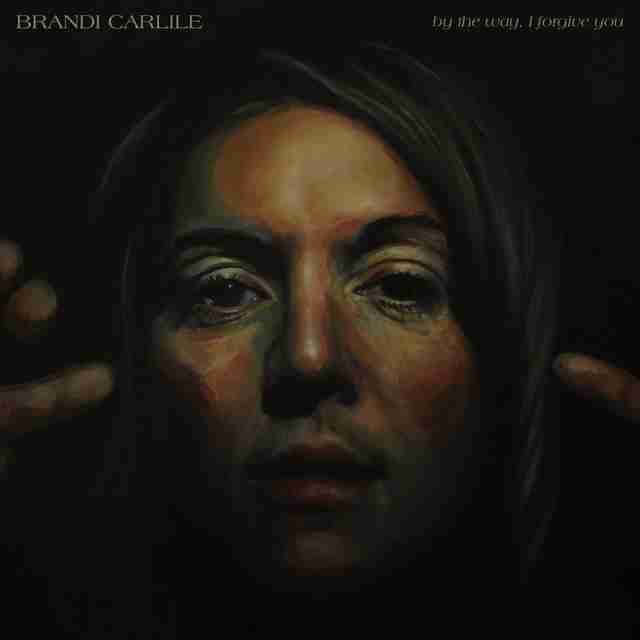 Brandi Carlile, By the Way I Forgive You
Release date: February 16
Record label: Elektra
Why it's great: Even the ballads on Brandi Carlile's sixth record feel like they're aiming for the rafters. That type of emotional directness can be exhausting — there's a real danger of a full-throated, string-drenched track like "The Joke" landing with a thud — but Carlile, a longtime favorite of folk and Americana listeners, keeps tight control on her ambitious theatrical swings. A rallying cry like "Hold Out Your Hand" even withstands some shout-along backing vocals that sound straight out of a car commercial. Working with producers Shooter Jennings and Dave Cobb, who lend these genre-hopping tracks a classic studio sheen, Carlile writes songs that inspire without shying away from the darkness. By the Way I Forgive You is filled with hardships and sorrow, but the cumulative effect is one of elation. Even when she sings of loneliness on the piano-driven closer "Party of One," she makes you feel less alone.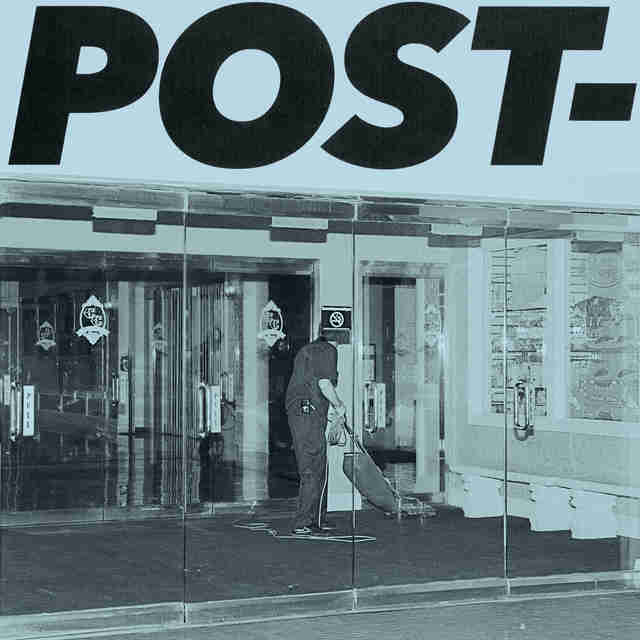 Jeff Rosenstock, POST-
Release date: January 1
Record label: Quote Unquote/Polyvinyl
Why it's great: DIY success stories don't get much more inspiring than Jeff Rosenstock, the former Bomb the Music Industry! ringleader who has gone onto have an increasingly popular solo career. Rosenstock's 2016 record Worry caught on with festival crowds, punk die-hards, and casual indie rock fans, and now he's back with another collection of neurosis-addled anthems and persnickety barn-burners. The ferocious opener "U.S.A.," with its demand of "please be honest," feels as politically urgent as any post-Trump protest music, but tracks like "Powerlessness" and "9/10" give the album a startling sense of power-pop intimacy. Devotees of acts like Japandroids, Titus Andronicus, The Hold Steady, and Ted Leo should find Rosenstock to be a familiar fellow-traveler: Weary and crestfallen, but in it for the long haul.
Yo La Tengo, There's a Riot Going On
Release date: March 16
Record label: Matador
Why it's great: Despite having a reputation as the rowdy sound of youthful rebellion, it's hard to argue that rock music isn't interested in longevity. The challenge of the career artist, whether its an arena favorite like U2 or a long-running indie institution like Yo La Tengo, is to find new ways to capture the imagination of loyalists, rope in the occasional late-comer, and entertain yourself. Compared to many of their peers, the New Jersey trio of guitarist Ira Kaplan, bassist James McNew, and percussionist Georgia Hubley is relatively unburdened by these pressures. Besides swiping a title from Sly and the Family Stone, there's very little that's provocative or defiant about There's A Riot Going On. If there's a riot here, it's a quiet one: drones, murmurs, and whispers dominate this album to a degree that they haven't in the band's lengthy catalog. It makes for some of the group's most achingly pretty music.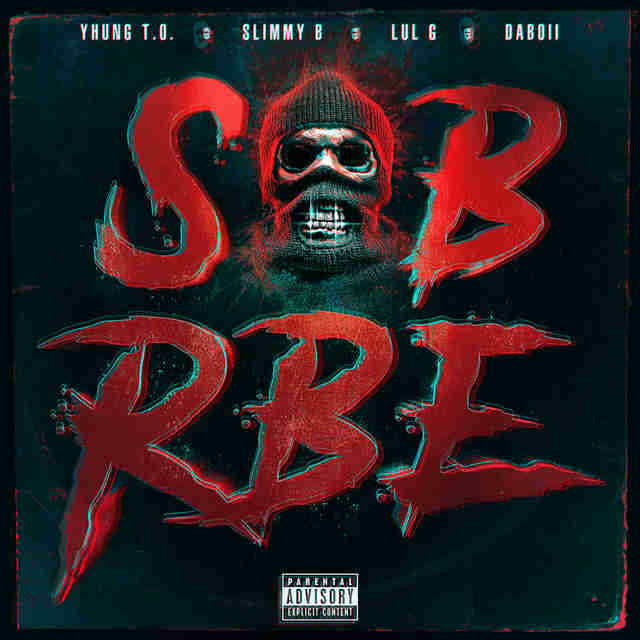 SOB X RBE, Gangin
Release date: February 23
Record label: SOB X RBE Ent./Empire
Why it's great: The Kendrick Lamar-produced Black Panther: The Album debuted at the top of the Billboard album chart this year, likely unseating The Greatest Showman as the biggest live-action movie soundtrack of the last couple years. Here's one thing the Hugh Jackman circus album doesn't have: a track half as exhilarating as "Paramedic!," a posse cut from Vallejo rap group SOB X RBE that more than earns its exclamation point. Capitalizing on the Marvel co-sign, the Bay Area collective dropped Gangin, a mixtape that captures the same blitzkrieg energy while making room for moments of self-reflection and righteous anger. Individual members get moments in the spotlight — Yhung T.O. sells the smooth opulence of "Anti Social" and Slimmy B digs deep on the wounded, memoir-like "God" — but the joy is in hearing the different parts click together. That type of stylistic coherence might be the group's greatest superpower.
Screaming Females, All at Once
Release date: February 23
Record label: Don Giovanni
Why it's great: Marissa Paternoster has a voice that commands attention. Whether she's warning about the horrors of social media on the howling "Glass House" or tossing off not-so-thinly-veiled threats on the peppy "I'll Make You Sorry," the Screaming Females singer and guitarist continues to find new ways to upend expectations. Tweaking the sludge-y punk of their beginnings and the shredding garage rock of their most recent records, All at Once find the New Jersey trio zeroing in on a tighter, more adroit songwriting approach. Songs like "Soft Domination," "Birds in Space," and "Fantasy Lens" bob and weave where an earlier iteration of Screaming Females might have dropped the hammer. Paternoster's restraint turns out to be just as compelling as her moments of excess.
Nipsey Hussle, Victory Lap
Release date: February 16
Record label: Atlantic
Why it's great: It might feel odd to name your debut record "Victory Lap," but in the case of Los Angeles rapper Nipsey Hussle, the celebratory note is well deserved. The 32-year-old MC should be a familiar face to anyone who keeps up with West Coast hip-hop: He carved out his own lane of gruff, detail-filled, rhythmically nimble street-rap with a run of mixtapes including 2013's Crenshaw, which was famously sold to passionate fans with a $100 price tag at a pop-up shop. (Jay Z picked up a few copies.) His business may not be as hyper-local anymore — Victory Lap is his long-awaited major label debut — but he's still a civic-minded, self-made hustler at heart. He cuts the motivational speaker lyrics on tracks like "Hustle & Motivate" and "Grinding All My Life" with vivid, blood-stained memories on "Blue Laces 2," a sequel to one of his best mixtape tracks. This is very much a major label rap debut, so there are probably too many guests on the tracklist — do we need a song with The-Dream followed immediately by one with Cee-Lo Green? — but Hussle's low-key craftsmanship keeps the record from getting bogged down. Like a smart businessman, he keeps his eye on the bottom line.
Lucy Dacus, Historian
Release date: March 2
Record label: Matador
Why it's great: The tracklist of Historian, the second full-length from 22-year-old songwriter Lucy Dacus, has a thematic breadth to it that can be intimidating at first. Even the title of the record, which she told New York is about how her "creative efforts are efforts to capture something, or to document it," brings to mind images of archives, libraries, and microfiche. But the songs themselves, like the slow-build opener "Night Shift" or the gospel-indebted stunner "Pillar of Truth," don't feel like they've been dusted off or pulled from a shelf. This isn't twee, academic rock filled with arcane references and wonky in-jokes. Instead, the work is informed by the past in both a personal and musical sense, with each track excavating memories of troubled relationships and afternoons spent listening to the radio. She makes the history come alive.
H.C. McEntire, Lionheart
Release date: January 26
Record label: Merge
Why it's great: As the lead singer of North Carolina country band Mount Moriah, H.C. McEntire would often conjure a raging emotional fire with only a whisper. The flames that engulfed a home on the striking cover of the group's excellent second LP, Miracle Temple, served as a useful warning: things will get heated. For her solo debut Lionheart, which was produced with "special guidance" from Bikini Kill innovator Kathleen Hanna, McEntire uses her soulful voice to draw you into yearning ballads like "Wild Dogs" and twanging yarns like "Red Silo." She call to mind a familiar world where the "whole town smelled like tobacco," but she fills these nostalgia-tinged memories with the lived experience of a woman existing outside traditional country narratives. It makes for a tender record you want to gather around like a campfire. Lean in close to feel the warmth.